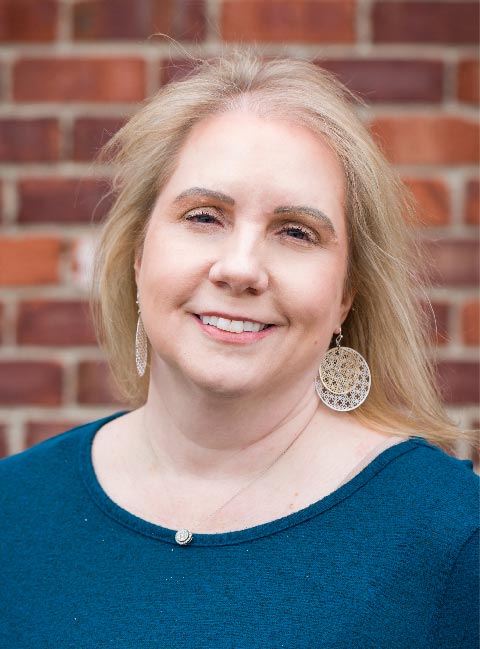 **Not accepting new clients.**Angela Brock, LCSW, LMFT, MBA, is the Founder and Clinical Director of Brock Family Therapy Center, Inc. She has over 14 years of experience working with...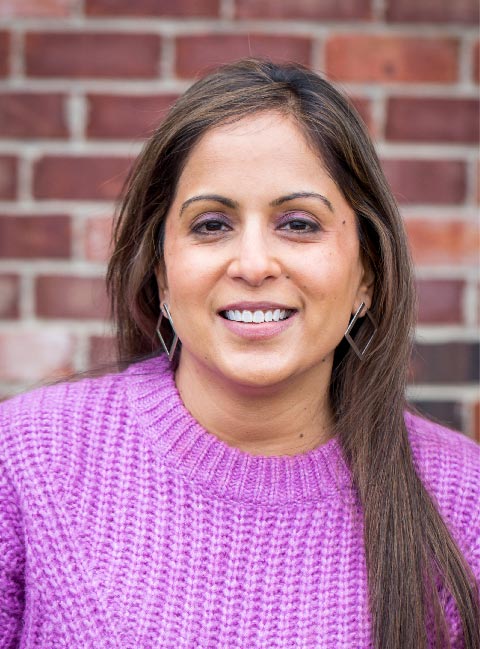 **Limited availability for new clients**Every person is unique in their own way, and as such, so are their problems. Therapy is a unique and special journey for every individual and couple, and it is my job to make sure I am there to help guide clients through this life experience. I strive to help individuals and couples break free from their feelings of despair, dissatisfaction, and dismay and regain or gain a sense of control, peace, and wholeness. I specialize in couples counseling helping partners find resolutions to their issues or concerns, while also developing/improving each individual's listening and communication skills.
My goal in therapy is to help an individual or couple understand their situation, explore changes they may want to make, and to work with them to find the means and resources to make it a reality.
It is a privilege to work in a field I love, and there is nothing more I would like better than an opportunity to help you find peace and a sense of relief in your life.
Avani accepts all KY Medicaid plans, Anthem and Private pay at $75/session.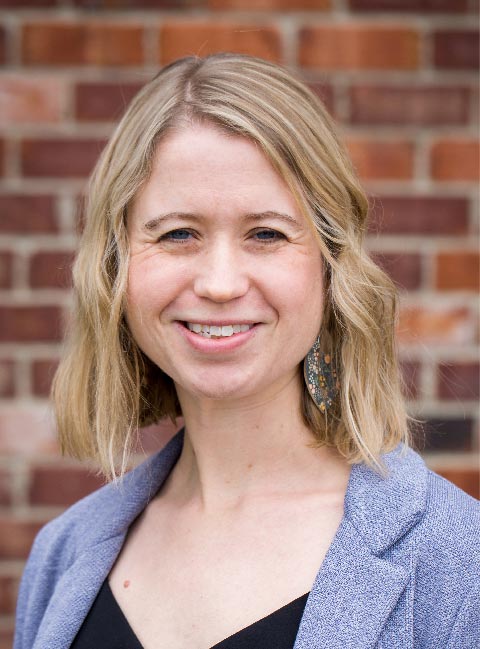 **Limited availability for new clients.**Rachel joined Brock Family Therapy Center in November of 2016. She has over 5 years of experience working with couples and families in various settings. She worked most recently in another private practice setting in another city in Kentucky. She may be new to our area, but she has the experience to help you and your family learn how to reduce conflict and build better relationships.
Rachel loves couples and families! She is able to accept Passport, Wellcare, Humana, Anthem, Anthem Medicaid and Caresource at this time. She is also able to accept private pay clients. We do not bill insurance for couples counseling.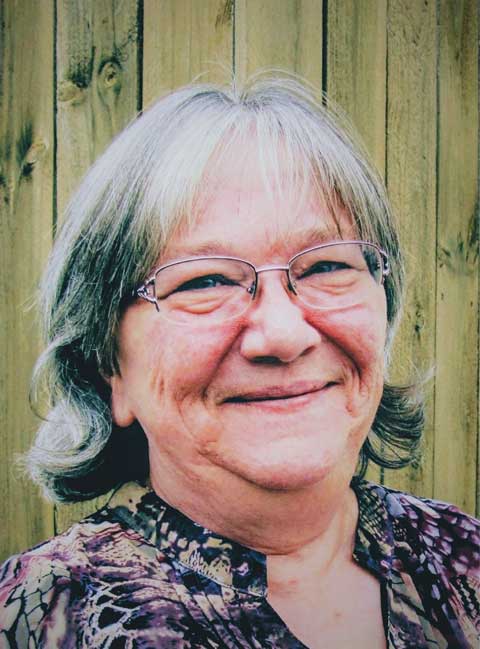 **Limited availability for new clients at this time. Only sees clients via telehealth**I have over 20 years clinical experience working with a wide variety of individuals who experience life struggles in an array of mental health settings. I provide client-centered treatments to assist individuals in achieving their identified goals. My ideal client is seeking to improve their level of life satisfaction.
My specialties include Acceptance and Commitment Therapy, numerous trauma-focused therapies, and Dialectical Behavioral Skills. These are effective in assisting individuals in managing symptoms related to a variety of challenges to include depression, anxiety and post traumatic stress. Each of these specialties allows for a non-judgmental and compassionate perspective in addressing current needs.
Cyndi is able to accept Medicare, Anthem, Anthem Medicare Replacement, Anthem Medicaid, Wellcare, Passport, Humana, Tricare/Humana Military, Humana Medicare Replacement, Caresource and private pay. Ask for her by name when you call.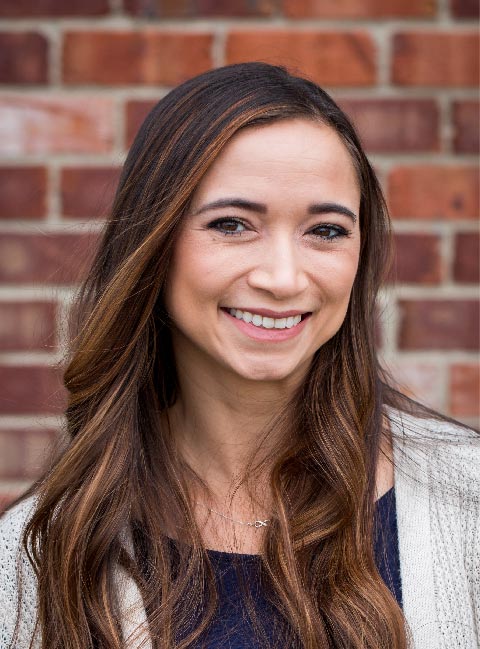 **Not accepting new clients.**Life can be overwhelming due to multiple reasons that may leave you feeling that there is no clear path. You may have considered therapy or wondered if it would be helpful to you. You may have talked yourself out of reaching out for help before, however, searching for a therapist is a step forward. Everyone deserves a safe space where you can speak with someone who is objective. I enjoy providing such a space to individuals. I will listen and work with you to help identify goals, barriers, and practical solutions. Every individual is exactly that, an individual, and has their own story and circumstances.
Therefore, I prefer to make a joint effort with the client to identify a strategy that will best meet the needs of the client. I hope to help my clients realize their own capabilities in a supportive environment. I have experience working with and providing therapy to children, adolescents, teenagers, and adults.
I have worked with children who have been placed in the foster care system and those that are going through the adoption process. I have worked with new mothers, as well as families dealing with grief and loss. Please do not hesitate to call for any questions.
Misty accepts Wellcare, Passport, Anthem, Anthem Medicaid, Humana, Optum/United Healthcare, Caresource and private pay at $125/session.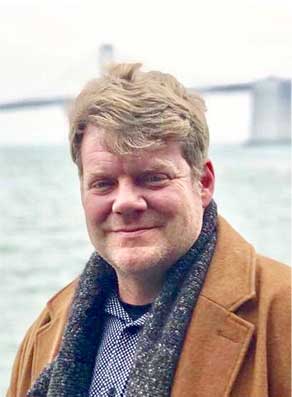 **Limited availability for new clients. Only sees clients via telehealth**It is my deep belief that we each strive to be our best selves. This journey can be difficult and requires that we are able to recognize our own personal strengths and values. This is where I begin treatment with the clients presenting problem guiding services.
No matter what issue a client struggles with its my job to assist them in setting goals that are achievable and time sensitive. Improving ones quality of life satisfaction is the general goal of most clients, the semantics of making that happen will very greatly. I specialize in ACT, CBT, and Strengths Based approaches.
I hope to hear from you soon. I know building a trusting relationship with a therapist can be uncomfortable. It is my job to earn your trust and I look forward to that opportunity.
Geoff accepts Medicare, Anthem Medicaid, Anthem Medicaid, Passport, Wellcare, Caresource and private pay at $125 per session.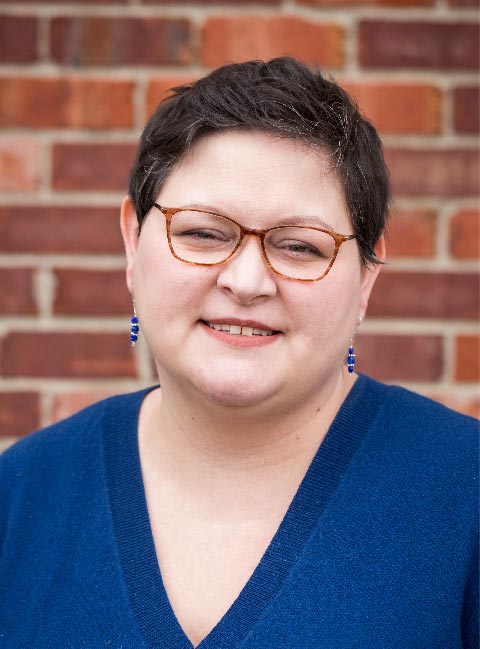 **Not accepting any new clients.**Megan sees a variety of adult clients but specializes in treating women, particularly those struggling with postpartum depression or anxiety. She also has experience treating those experiencing domestic violence or intimate partner violence and with survivors of various types of trauma.
As her primary method of intervention, Megan uses EMDR therapy for depression, anxiety and PTSD. EMDR helps the brain process memories and experiences to find healing and peace. It is well-supported by research and even used by the Veterans Administration for PTSD. EMDR can provide fast relief for phobias, flashbacks, general anxiety and more.
Megan has a warm and open approach, seeking to make therapy as comfortable a process as possible.
Megan can accept Caresource, Humana, Anthem Commercial, Anthem Medicaid, Wellcare, Passport and private pay at $125/session.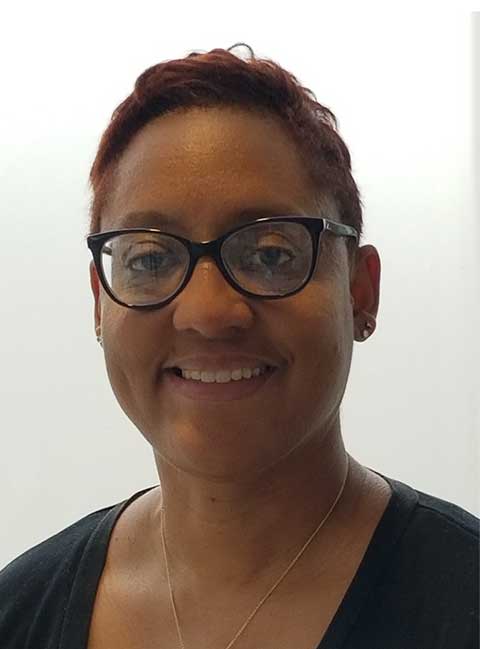 **Limited availability to see new clients.**Limiting self beliefs, broken communication patterns, nonexistent self-esteem, and unclear personal goals will affect the decisions you make and the actions you take.If you are ready to start working on making changes in your life, you are in the right place! I am here to help you through whatever challenges you are facing. I see many client's that are suffering from but are not limited to anxiety, depression, mood disorders, addiction, anger management, and overall life stressors. The most important part of a therapist-client relationship is trust. I take pride in my work, and I guarantee the best quality services to my clients.
I have over 15 years of clinical experience working with adults. Although I often take a cognitive behavioral approach I also believe in the power of action methods to help clients work through the most challenging stages of their lives and tailor my modalities to meet my clients individual needs.
Your best "you" is right around the corner. Now is a good time to get the help you need. You no longer have to struggle alone. I am here to support you in your journey of healing and growth.
Stephanie accepts Passport, Anthem, Anthem Medicaid, United Healthcare, Humana, Humana Medicaid, Caresource and private pay at $125/session.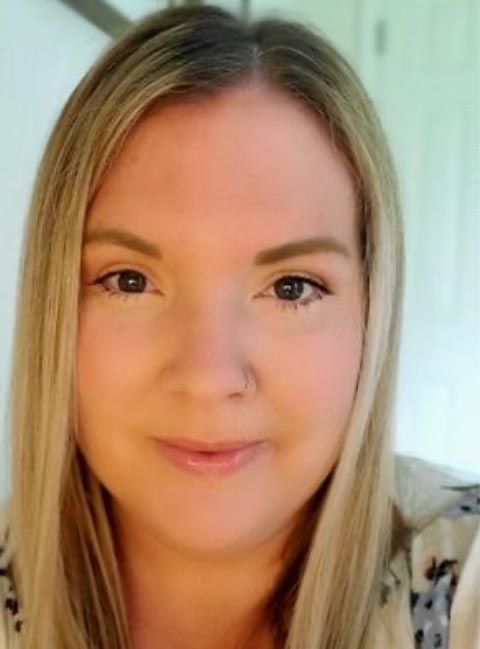 Dr. Jessica Smith is a Licensed Psychologist residing in Louisville, Kentucky. Her early training in psychology emphasized child development, multicultural issues, gender differences, trauma-informed treatment, and health psychology. Dr. Smith received her Bachelor's degree from Centre College and a Doctorate of Clinical Psychology from Spalding University. She completed her internship and post-doctoral experience at Home of the Innocents, a non-profit organization in Louisville, Kentucky where she worked with residential, outpatient, and pediatric populations. Dr. Smith has gained specialized training in child development, attachment, parent training, assessing and treating Autism Spectrum Disorder, and conducting psychological assessments. In her spare time, she enjoys spending time with her family, exploring the outdoors, and giving back to her community.
Jessica accepts Passport, Wellcare, Anthem Medicaid, Anthem Commercial, Caresource, Humana, United Healthcare and private pay at $150/session. We do not bill insurance for psychological testing.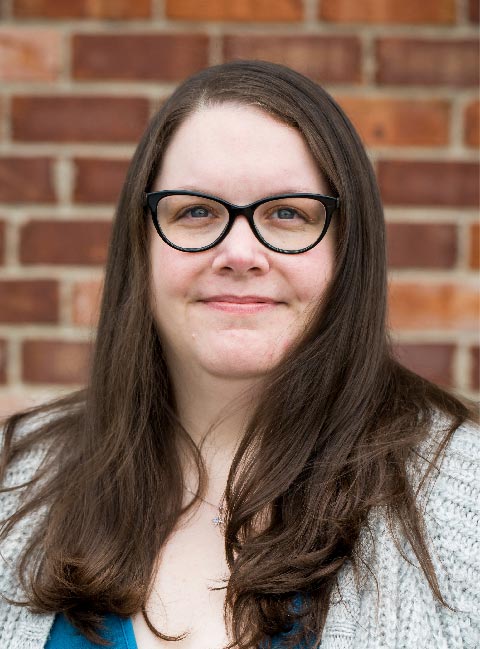 I'm a lifelong Louisville resident that currently resides in Jeffersontown with my partner and our cat Professor Pierre. I'm a M.Ed. Counseling and Human Development student with Lindsey Wilson College. As someone that, at different times in my life, has sought out therapy I can appreciate how difficult taking that first step to reach out can be. I enjoy working with teens and young adults but will be happy to work with a wide-range of populations and adjust my treatment modalities to meet individual needs. I believe in a client/therapist relationship that helps you to be your best "you" by nurturing the tools and skills that already exist and helping you build a bigger "tool box" to work with.
"Most often, positive change and progression are more attainable when there is compassionate help and guidance along the way. Having a trusted friend who helps you stay accountable to yourself where goals are concerned, is often an important key to bettering your life and the relationships within. Allowing an educated professional to assist you on your journey is not only highly proactive, but also wise as you reach toward a greater degree of knowledge, growth and satisfaction.
Tiffany accepts all the KY Medicaid plans, Anthem and private pay at $75/session (effective 2.1.22).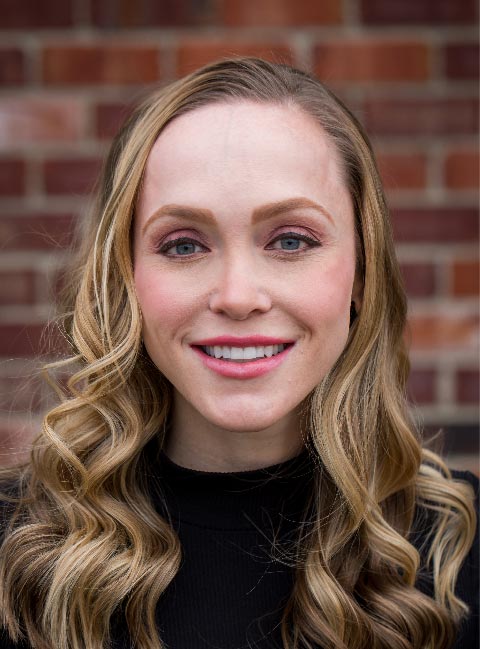 **Not accepting new clients.**As a wife and mother of 5, I am keenly aware of the many transitions individuals encounter throughout the life cycle, and how such changes can impact personal and relational functioning. I am very passionate about helping couples who have lost or are losing their connection, and also parents who are struggling to stay afloat as they navigate the difficulties of child-rearing. Assisting children through parental divorce, and counseling with adolescents and young adults discovering how to better themselves, are other tremendously rewarding areas of practice. I understand how deeply depression and anxiety can impact individuals both young and old and enjoy helping people uncover tools that can assist them as they combat such debilitating conditions.
I relish seeing clients smile and develop pride in their progress. It is my highest honor to hold their trust, offer helpful perspectives and share in the joy of their improvement."
Liz accepts private pay only and mainly sees couples for $125/session. Liz does not bill any insurances.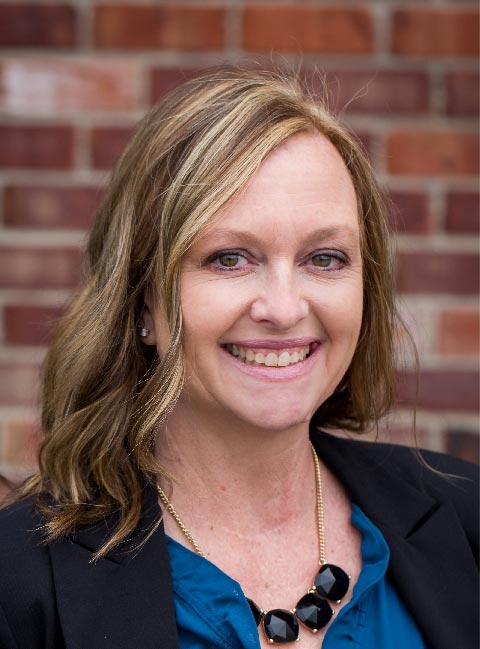 "When we talk about our feelings, they become less overwhelming, less upsetting, and less scary." - Fred Rogers
I know that talking about feelings can seem like a difficult thing to do, but it is my desire to provide a warm, safe, understanding opportunity for you to share your feelings, and for you to know that you are doing so with someone who is attentive, caring, empathetic and sincere in my desire to come alongside and help you. I know that life can be overwhelming, all the more so during these times, and it is my desire to help you experience life to the fullest. I believe everyone has value and a purpose and I would love the chance to help you discover yours.
As a wife and mother to six children ranging in ages from 5 to 25, I have been through many stages of life and am eager to join you in your journey as well. I work with children, youth, adults, couples/families dealing relationship issues, depression, anxiety, grief and trauma. I believe everyone has a story to share and would love to be a listening ear as you share yours.
Heather can accept all KY Medicaid plans, Anthem and private pay at $75/session.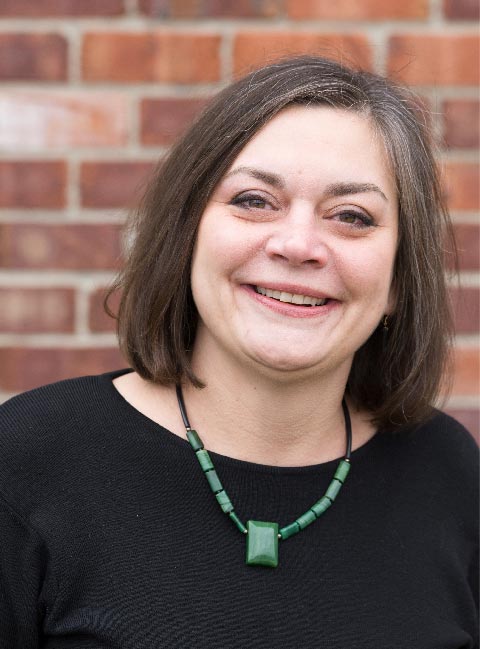 Katie McCarthy, MA, LPAT, ATR- BC, is a Nationally Board Certified and Kentucky Licenced Professional Art Therapist of more than 20 years who sees adults and adolescents from her Old Louisville location and by Telehealth. She believes in relationship-driven therapy where the client is in the driver's seat and she is the navigator, offering directions for pathways to healing, recovery and freedom. She is a passionate advocate and ally to those who have been abused, underserved, or marginalized and cares deeply about individuals and groups working to find their voices and gain strength through therapy and other avenues of recovery. Katie is always looking to find common understanding with her client, and will strive to provide a holistic and respectful partnership with YOU!
Interventions include evidence-based trauma-informed modalities including: CBT, EMDR, Motivational Interviewing and use of 12-Steps, Transactional Analysis, and of course, Art Therapy! Specialities include: trauma/PTSD; addictions, co-occuring mental health and addiction; serious and persistent mental illness including for bipolar disorder, thought disorders and personality disorders; depression and anxiety; and grief and loss issues including those associated with HIV and other chronic illness. Katie can also help screen and assess for any need for referrals to psychiatric medication management or psychological testing that can maximize your therapeutic recovery. She believes everyone deserves the best life has to offer and, with respectful and top-notch therapy, you are able to achieve all this and more!
Katie accepts KY Medicaid, Passport by Molina Medicaid, Wellcare Medicaid, Anthem Medicaid, Aetna Medicaid, Humana CareSource Medicaid, and United Medicaid.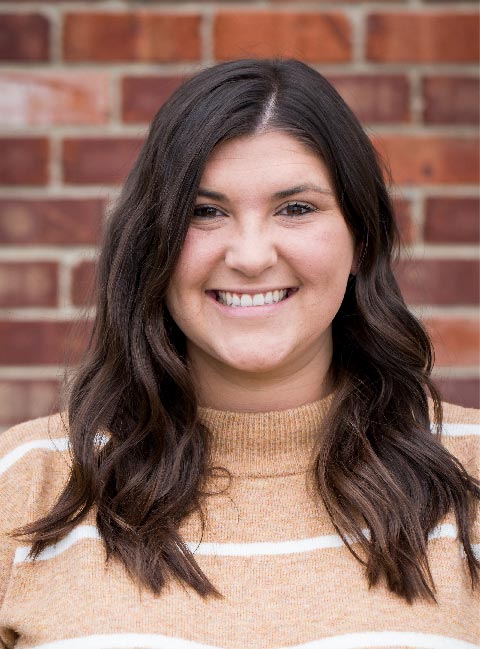 Therapy is a safe place where individuals can be open and talk about their life and situations that may be difficult or uncomfortable to discuss. I take pride in meeting the client where they are in their journey of life. A main goal of mine is making the client feel comfortable and secure and to help them understand their situation. Most of my experience is working with kids and teenagers helping them navigate through life circumstances and assisting them with setting goals for sustainable change that they want to make.
The main therapy technique that I use is Cognitive Behavioral Therapy (CBT). CBT is a type of talk therapy that can help people of all ages, including younger children and teens. CBT differs from other therapy approaches by focusing on the ways that and individuals' thoughts, emotions, and behaviors are interconnected, and how they each affect one another.
Kate accepts all KY Medicaid plans and private pay at $75/session.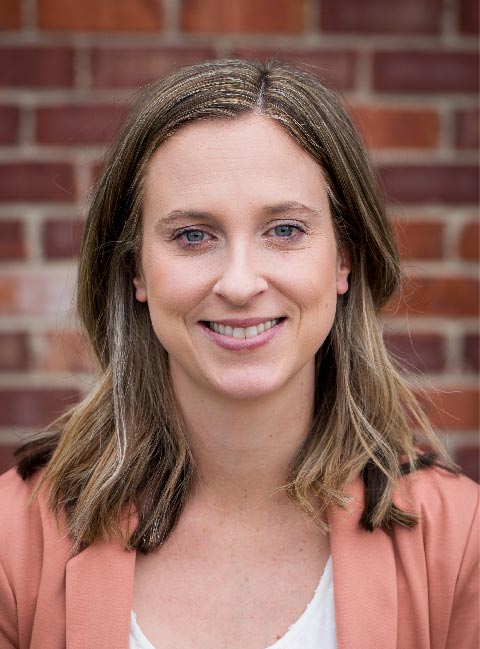 Sara holds her bachelor's in Psychology from the University of Louisville and is a current student in Lindsey Wilson's Master of Counseling and Human Development program. After spending eight years in business, Sara decided to go back to school to pursue her passion of helping others.
Sara's focus lies in maternal mental health, couples, family and relationship issues, and children and adolescents suffering from depression or anxiety. Sara has a strong focus on the client/therapist relationship and seeks to meet the client where they are at in their journey, while providing tools and education to help overcome obstacles and realize their strength and potential. Many times, we can be our own worse critics. Sara's goal is to provide an open and non-judgmental setting where clients can feel safe in speaking their truths and thoughts.
Sara is a Louisville native and is married to her husband who she's been with for ten years. She has a two-year-old daughter and is currently pregnant with her second child. Sara enjoys anything outdoors and has spent twenty years in the horse industry realizing the power of animals in the therapeutic process. She also enjoys taking walks with her family, gardening and reading.
Sara accepts all KY medicaid plans. She can also take private pay at $75/session.
I understand that seeking therapy can be a scary process, and finding the right counselor for your specific needs can be tricky. If trust is an issue for you, the quest for a therapist can be even more daunting. Congratulations to you if you have gathered enough inner resources to reach out for help.
My office is designed as a judgement free zone. My greatest quality as a therapist is compassion. If you choose to embark on this journey with me, I will provide guidance, strength, support and over 30 years of experience. My specialties include mood disorders, anxiety management, overcoming addictions, and working through physical, emotional, and sexual trauma. I work with diverse populations and am part of the LGBT community. I welcome anyone who would find comfort in meeting with me to address issues of that nature.
I received my MSW at Kent School of Social Work in 1984. Shortly thereafter, I moved to Florida and worked in several psychiatric hospitals. Later, I moved to Arizona where I was fortunate to work at Sierra Tucson, a nationally acclaimed addiction program. Following that, I opened a treatment center of my own, serving persons with trauma and addiction. In 2002, after adopting my twins, I returned to Louisville to raise them here in the Bluegrass state.
Since 2002, I have worked at Bridgehaven, a psychiatric rehab program, and managed a small private practice on the side. I am delighted to join the staff at Brock Family Therapy Center. I hope to share my experience, strength and wisdom with others seeking a path to greater peace and happiness. Together, we can begin the process of healing.
Angela accepts Humana, Anthem, United Healthcare, Caresource, Anthem Medicaid and private pay at $125/session.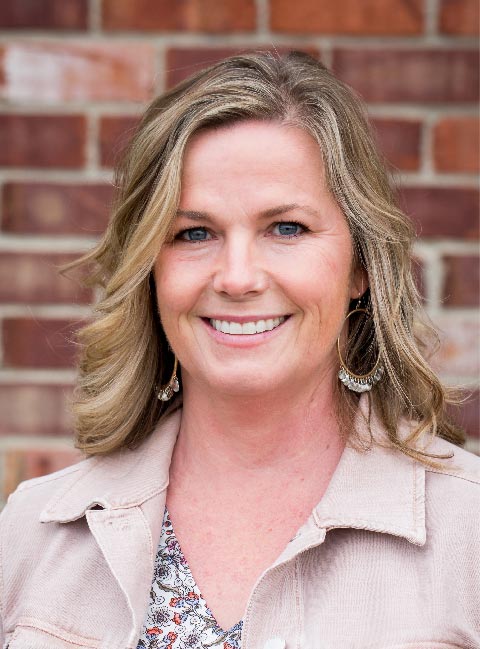 Therapy, also called psychotherapy or counseling, is the process of meeting with a therapist to resolve problematic behaviors, beliefs, feelings, and relationship issues. Beginning therapy can be a big step toward being the healthiest version of yourself and living the best life possible—no matter what challenges you may be facing. Through therapy, you can change self-destructive behaviors and habits, resolve painful feelings, improve your relationships, and more. If you are finding yourself or your relationships "stuck", Irene would like to help you explore the goals and steps you need to get to a healthier, happier place.
Irene holds her bachelor's degree in Psychology from The Ohio State University and is a current student in the Liberty University Clinical Mental Health Counseling Master's program.
Irene enjoys spending time with her family, being in nature, cooking, and reading good fiction.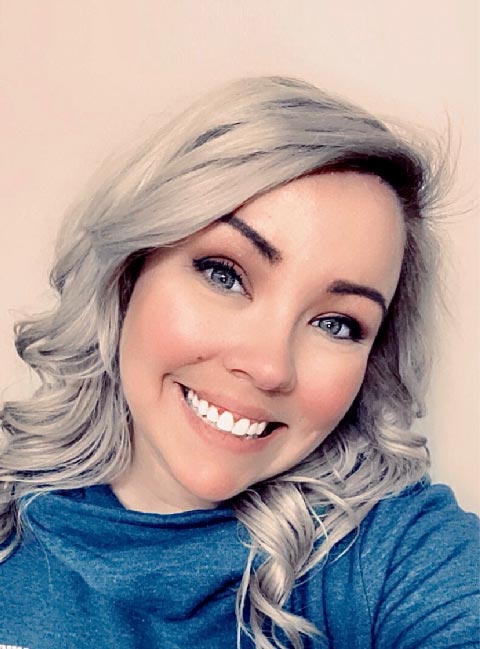 I am a certified social worker in Kentucky and a licensed social worker in Indiana with a background in healthcare-primarily pediatrics, community mental health, care management and psychiatry. I specialized in Psychosocial Oncology during the course of my masters program and I am currently enrolled in the Clinical Social Work Doctoral Program at the University of Kentucky.
Therapy can be overwhelming and uncomfortable at times. My goal is to work collaboratively with individuals to establish goals for the future and overcome those feelings of doubt, working toward positive change. I have experience providing therapy to children and adolescents but I would be happy to work with adults as well. I specialize in Strengths Based and Solution Focused Brief Therapy as well as CBT.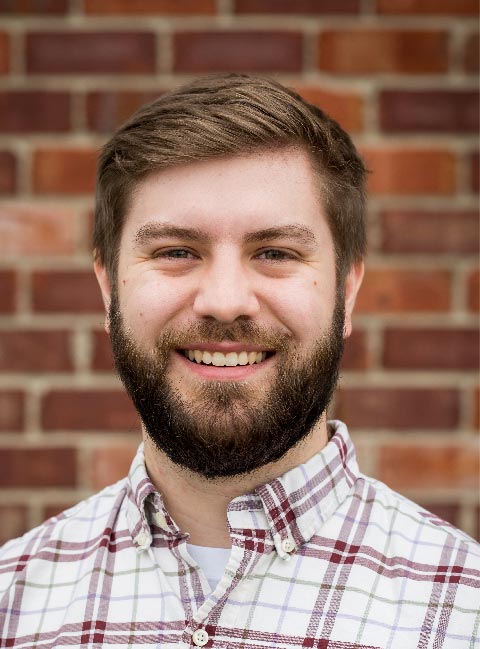 Struggling with a problem or relationship? Tired of feeling the same way and repeating the same old patterns? Need more self confidence or want to feel more hopeful about your future? Helping you cope with stressors, navigating difficult transitions, and providing guidance in which you can feel more in control of your life is a key focus of my therapy. Through my goal oriented approach, I help clients find the tools and discover coping strategies to feel better and strengthen their supports. I have expertise in working with individuals, marriages/couples, parents, and families.
I am licensed in KY as a Marriage and Family Therapist Associate, and work with all those in coupled relationships. Helping clients build competencies and cope successfully with anxiety and stress is critical. Individual counseling is also offered.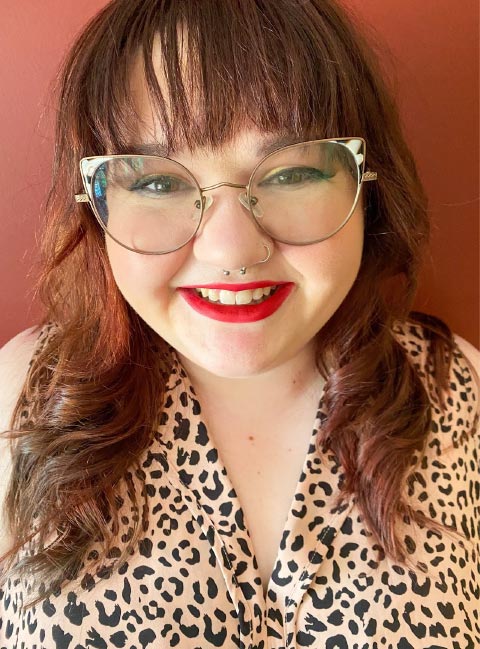 Hi! I am Kelsey, a recent graduate from the University of Louisville Kent School of Social Work and Family Sciences. Go Cards! I earned a dual Master's in Social Work and Couple and Family Therapy. I have a pit mix named Maya Lou, named after one of my role models Maya Angelou. When I'm not playing with my dog, you can find me reading, making art, or crocheting.
My approach to therapy is to create a safe place to collab with clients and assist them in accomplishing goals. I have experience working in a community and hospital setting, treating individuals of all ages. My therapy lens leans toward Attachment Theory and Emotion-Focused Therapy. I have attended training for Emotional Focus Family Therapy. I am not limited to that lens and work to find the best approach for each individual, couple, or family.
" People will forget what you said, people will forget what you did, but people will never forget how you made them feel" -Maya Angelou."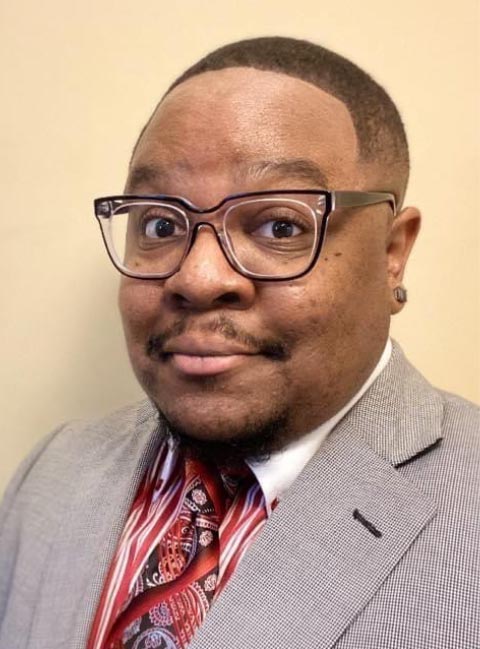 As a clinician, I serve all people regardless of race, ethnicity, religious/spiritual affiliation/beliefs, gender, and sexual orientation. As a black clinician, I strive to destroy the stigma of mental health, especially within the black/African American community.
As a black male clinician, I understand the unique and systemic challenges and barriers we face every day and how our mental health is adversely affected by these experiences.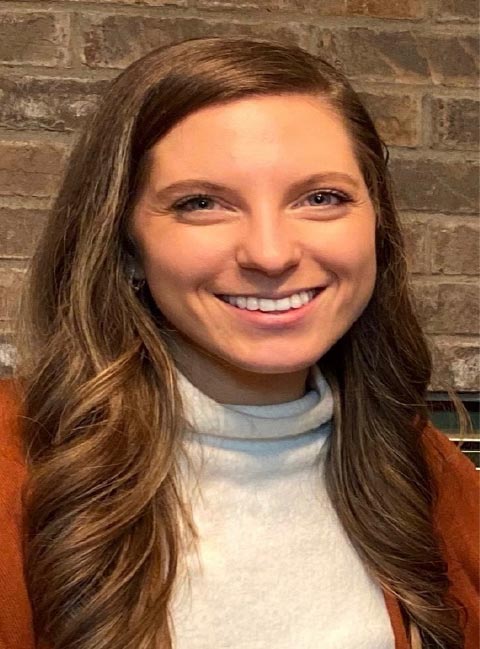 My goal is to partner with clients to provide a positive therapeutic experience that promotes overall health and wellness. My client-centered approach is grounded in three E's: Empathy, Education, and Empowerment. I believe exercising empathy to develop a safe space will allow for therapeutic moments to unfold that will provide powerful insight for the client. Once a safe and trusting environment is established, together we can utilize professional education and personal enlightenment to maximize understanding and identify healthy practices. Combining empathy and education during therapy empowers individuals to achieve sustainable change and to flourish holistically.
I am a certified social worker with experience working in higher education, community mental health, and within the public school system. I have experience providing care to both children and adults. I am a Louisville native that enjoys traveling, hiking and reading.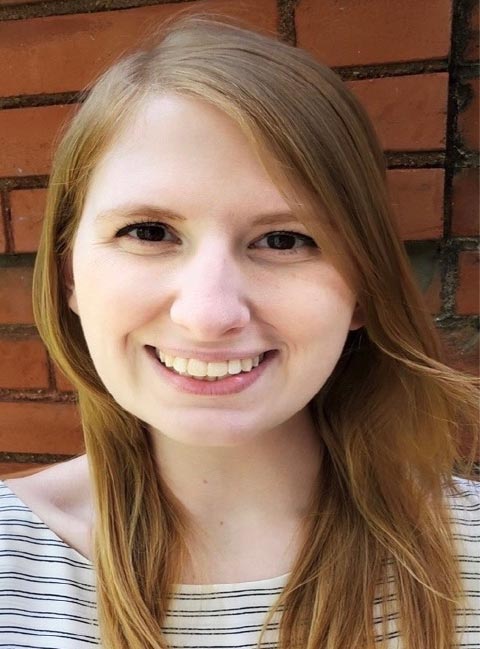 We are all trying to do our best, but sometimes we need a little help in order to grow, change, and achieve our goals. I work to create a non-judgmental space and to create genuine connection in order to help you do that. I enjoy working with individuals, couples, and families and hold a Master's degree in Marriage and Family Therapy as well as a Master's degree in Social Work.
My specializations include working with issues of infidelity within couples, life transitions, grief, chronic pain concerns, depression, and anxiety. I utilize a person-centered approach with modalities including Emotionally Focused Therapy, Narrative Therapy, and Dialectical Behavioral Therapy, among others.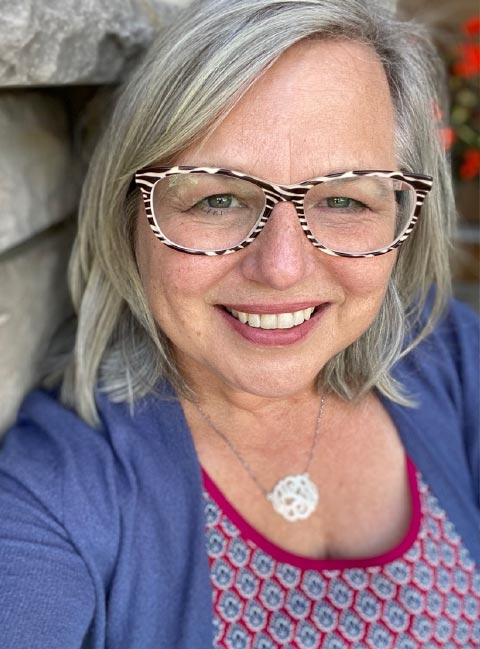 Carol is a Licensed Clinical Social Worker (LCSW) with a specialization in Marriage and Family Therapy from The University of Louisville Kent School of Social Work. Carol is also a Board Certified Diplomate (BCD), which is a certificate given by the American Board of Examiners in Clinical Social Work (ABECSW) to Advanced Clinical Social Work practitioners. The BCD is the profession's premier advanced-generalist practice certification, embodying the highest standards in the areas of clinical education, training and experience.
Carol has over 16 years of clinical experience working with individuals, couples, and families. Carol is currently accepting new clients for telehealth therapy sessions. She has experience working with clients on various issues: family dynamics and marriage complexities; sexual relationships; stress management; anxiety/depression; adoption; addiction; eating disorders; self-esteem; intimate partner violence, emotional/verbal/physical abuse, narcissistic abuse; self-harm; conflict resolution, divorce, single parenting, re-marriage/step-families; creative problem solving; grief and loss, death and dying; geriatric/empty nest/aging adults and military service members and Veterans.
"The relationship between therapist and client is essential to the success of the therapeutic process. I strive to be authentic with my clients because they have chosen to share their life stories with me".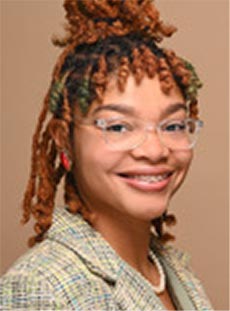 Chanel has 6+ years of experience advocating for individuals and families through international training, case management, residential clinical work, and community-based protective services. She represents and promotes holistic health and healing approaches for every individual. Chanel strives to provide a non-judgmental and client-centered environment; as she supports the idea that the therapist collaborates on identifying solutions that are already embedded within an individual.
Chanel holds a Master's degree in Marriage and Family Therapy, as well as a Master's degree in Social Work. Chanel's professional background includes working with survivors of abuse, neglect, sexual assault, grief/loss, and aging. Chanel's specializations include working with issues of depression, anxiety, relational issues within couples, families, and individuals - utilizing EFT, CBT, Narrative Therapy, and Ayurvedic healing.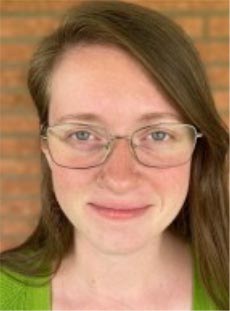 **Not taking new clients at this time.**